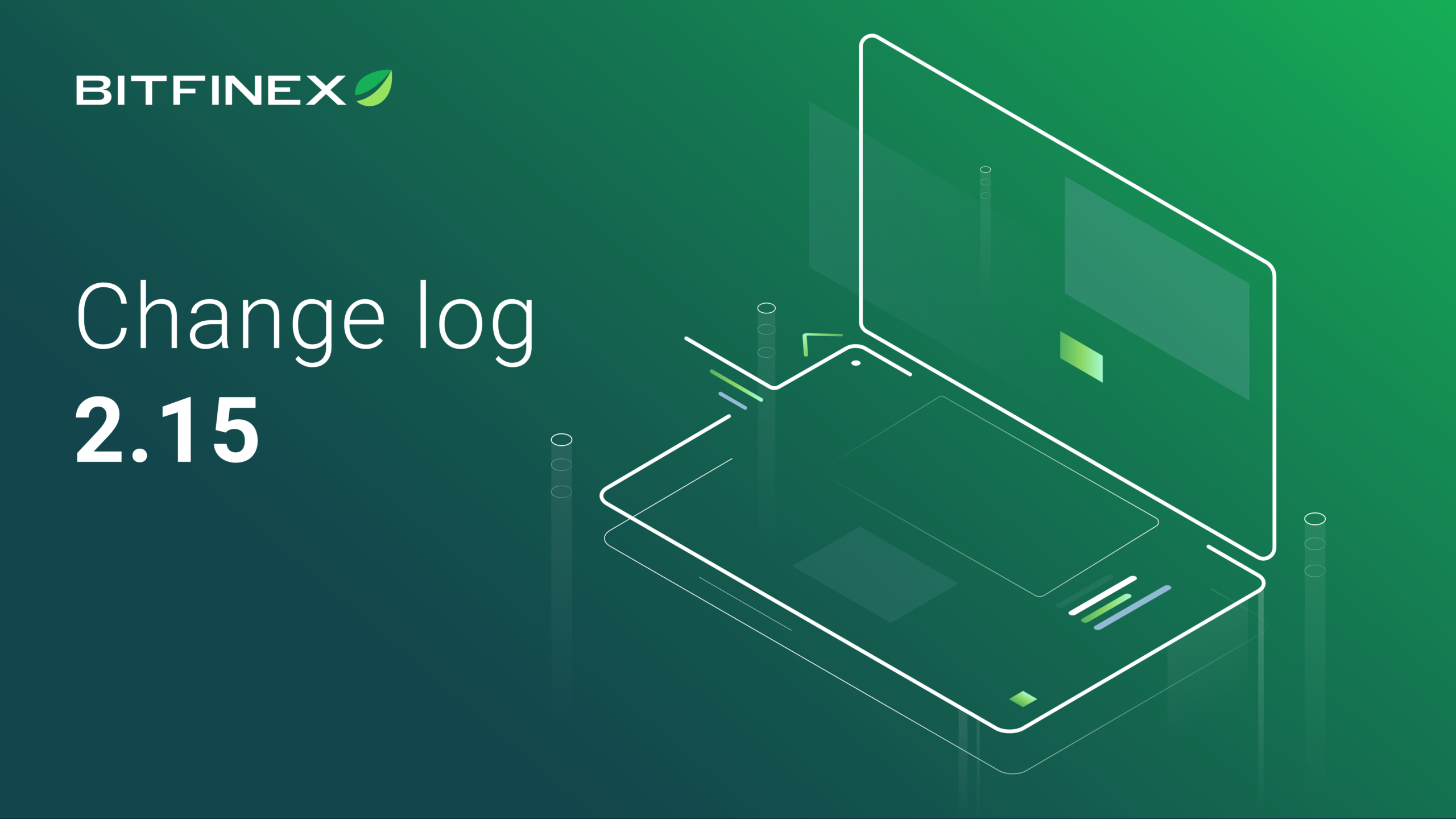 Change log: version 2.15

The Bitfinex Change Log is an overview of all the performance and user interface changes made to the Bitfinex trading platform. For an overview of all previous changes, please refer to blog.bitfinex.com/category/changelogs.
Version 2.15.6

Characteristics
Added a modal for extending Santiment's free trial
Improved top bid and offer format
Improved price formatting by clicking on the chart
Improved color mapping for WebSocket status
Addition of abbreviation for trillion amounts
Overview panel improvements for margin trading
Bug fixes
Fixed icon size in sidebar icon size of account settings
Close financing options when changing the trade type
Missing conversion rates are now available again
Fixed an issue where the Save Settings button was missing from the Firefox web browser
Fixed an issue with missing collateral required for Derivatives * orders
Fixed an issue with auto refresh race condition
Fixed race condition issue when verifying a new Application Programming Interface (API) key
---
The Bitfinex APIs are designed to allow full access to Bitfinex's features. Read more about our API documentation here.
* Derivatives trading products are provided by iFinex Financial Technologies Limited